Whole Wheat Cranberry Milk Rolls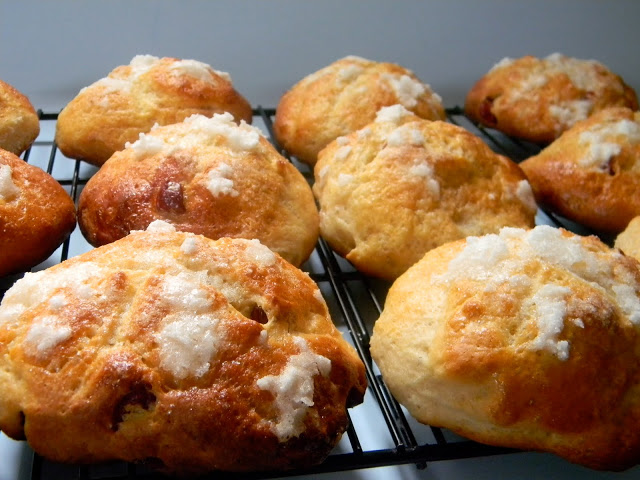 So I just made these rolls today that are out this world. I have been experimenting with this recipe and I think I am pretty close to the end result. On the next attempt I am going to increase the whole wheat flour content to make them a bit healthier.
I must say that most of my recipes are fast to put together but this one requires a little bit more time since you need time for the rising of the dough. The actual mixing may take you 5-10 minutes but the rising time is about 1 hour 30 minutes total, worth the wait though. On any event if you try this you will not be disappointed.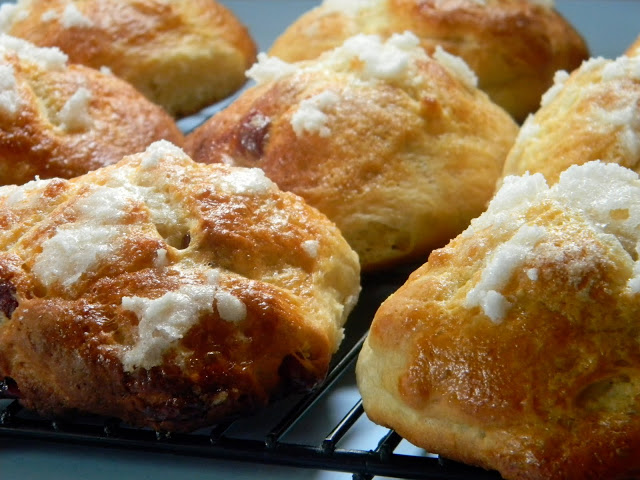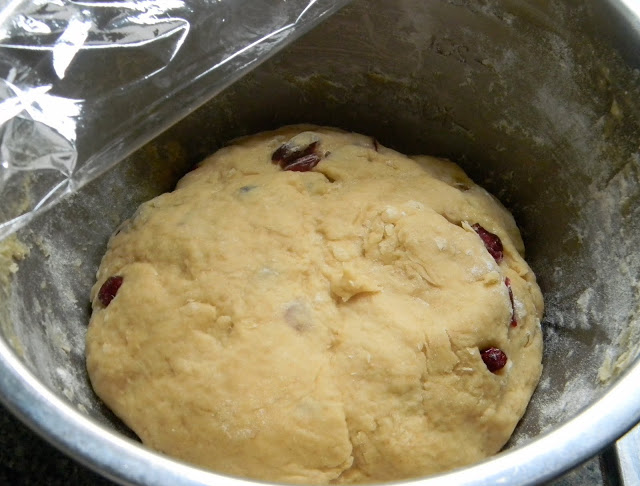 This is how the dough looks like before rising.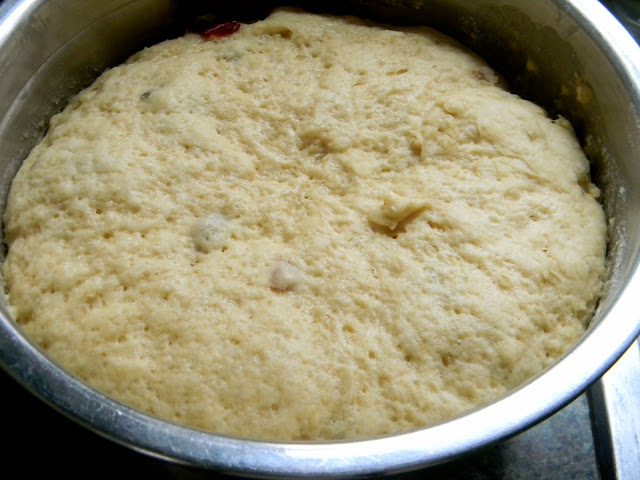 This is how the dough looks like after about 1 hour sitting in the counter rising :-)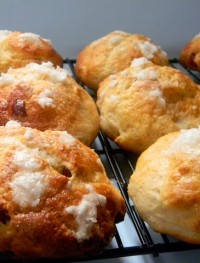 Whole Wheat Cranberry Milk Rolls
Ingredients:
2/3 cup lukewarm low fat milk, I use organic
4 ttbsp of butter, melted
4 tbsp olive oil
2 packages of yeast
1/3 cup sugar
4 eggs at room temperature, I use organic
2 cups of bread flour
1 1/2 cup whole wheat flour
1/3 cup craisins, or cranberries
Topping
1 egg
4 tsp of sugar
1 tsp of water
Directions:
In a bowl dissolve the yeast in the milk. Let stand for about 2-3 minutes. Add the eggs, melted butter, oil and sugar and combine with a whisk. Add flours and craisins and combine until you have an homogeneous mixture. At this stage you may have to use your hands, I do. You may end up with a semi sticky dough, not to sticky though (you many need a bit more flour than what calls in the recipe). Let the dough rest in a bowl covered with plastic wrap for about 1 hour or until double in size.
After the dough has risen make little balls, I get about 14 pretty big in size. Let them rest for another 30 minutes or until double in size covered with plastic wrap on a baking tray previously lined with parchment paper.
Combine the sugar and water for the topping. This is going to be a pretty thick mixture. When the rolls have double in size brush each roll with the beaten egg and place a little bit of the sugar mixture on each roll. Bake on a preheated oven at 375 F for about 15-18 minutes. Transfer to a wire rack and cool. Enjoy