Valentine's Coconut Cranberry Mini Cupcakes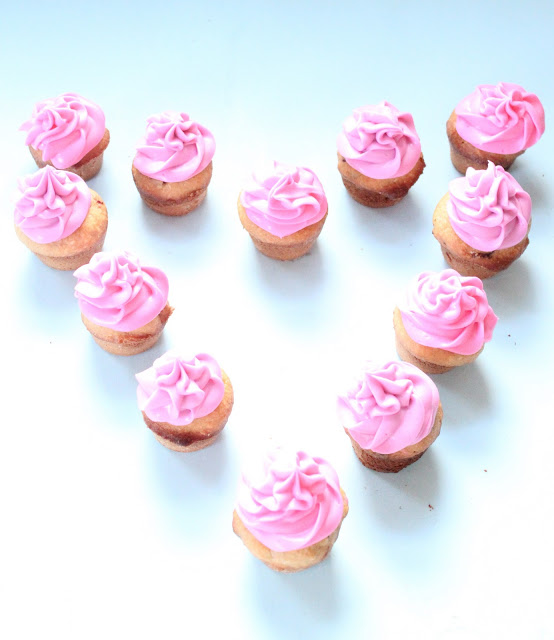 These little mini cupcakes can be perfect for a valentine's treat…..
They are super simple to whip together. What takes the longest is decorating the cupcakes in a pretty pattern but you can skip this step and just dollop the frosting on top of the cupcakes or if you want a healthier version just skip the frosting all together, which is what I will do next time…..
These cupcakes were really good. I found myself liking the ones with the cupcake liners best because for some reason they seemed a little bit more moist. I guess the liners retained  moisture around the edges of the cupcake because the ones that didn't have a liner I found to be a bit tougher and more crisp around the edges.
I both used a mini cupcake and a regular cupcake pan to bake these. If you use the mini cupcake pan just decrease the baking time by 5 minutes or so.
Anyhow, with or without frosting these are delightful….
Enjoy!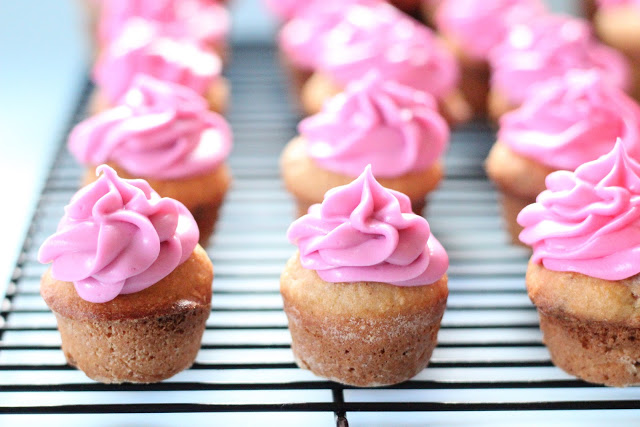 These cupcakes are darling and yummy. Needless to say that I ate 4 of them when I finished decorating them. NOT GOOD!!! I really have to work hard this week at the gym…..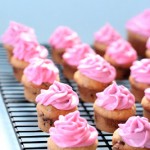 Valentine's Coconut Cranberry Mini Cupcakes
Yield: 20-22 mini muffins
Ingredients:
2 cups whole wheat pastry flour
2/3 cups sugar
2 teaspoons baking powder
1 cup sweetened cranberries
1 1/2 cups light coconut milk
1/4 cup olive oil
1/2 teaspoon coconut extract, vanilla flavor will also work
1 egg
1/4 cup shredded unsweetened reduced fat coconut
2 teaspoons sugar
Frosting
8 oz 1/3 less fat cream cheese
4 tablespoons butter, at room temperature
3 - 4 cups confectioner's sugar
Food coloring of choice, I used a natural pink and purple coloring
Directions:
Preheat oven to 400F.
In a bowl, with a whisk, mix sugar (except the 2 teaspoons), egg, oil, coconut milk and extract. Add flour, shredded coconut, cranberries and baking powder and combine.
Line cupcake pan with cupcake liners and fill each one 3/4 of the way with the batter. Sprinkle the remaining 2 teaspoons of sugar over the cupcakes.
Bake for 20-25 minutes or until tester comes out clean. Remove immediately from the pan and let cool on a wire rack.
Now you can decorate them with the frosting or leave as is.
Related Posts
12 Responses to "Valentine's Coconut Cranberry Mini Cupcakes"
Leave a Comment