Home made sprinkles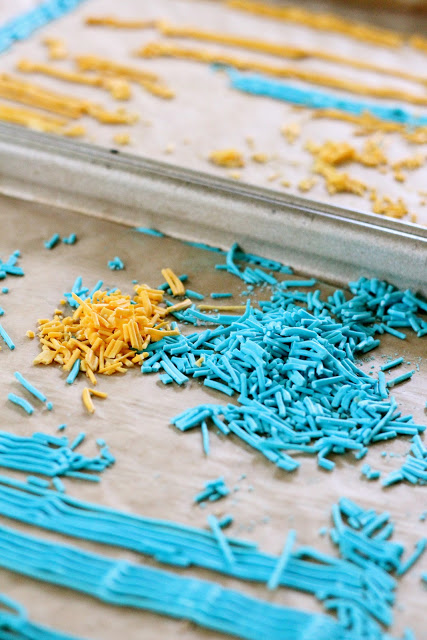 So here you have it, the sprinkle recipe in case you didn't get it on the last post. I used these sprinkles for the triple chocolate donuts as well as some other goodies.
I will be making these from now on with all sorts of different colors :-) These are way way better than the regular sprinkles you buy at the store which are waxy and have trans fats (hydrogenated fats).
Once you make this once, trust me, you won't back to the nasty store bought ones!!
You can visit this other recipe for another color variation of these sprinkles
Enjoy!!
Here you can see the paste before and after dying. Pictures are a bit off since I made this at night!!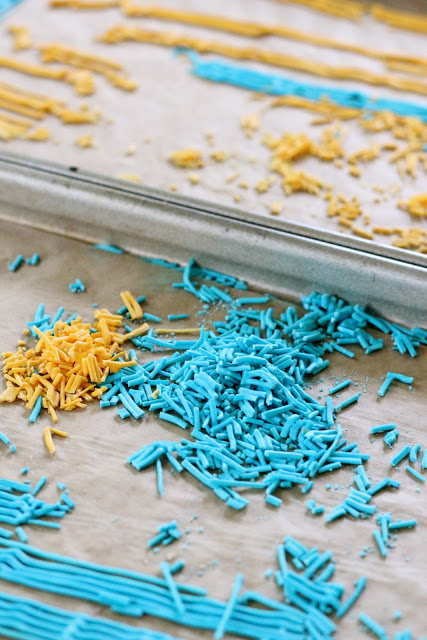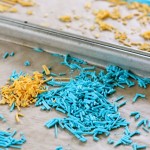 Home made sprinkles
Ingredients:
8 ounces powdered sugar
1/2 tsp salt
1 egg white
1 tsp vanilla, or other extract
assorted natural food colorings (as many piping bags as you have colors fitted with a small multi-opening)
1-2 teaspoons water (I some times use it when I find the mixture way too thick)
Directions:
Mix the first four ingredients until a semi-thick paste forms.
Divide the paste into as many portions as you have colors, tinting each batch with the color of your choice.
Put the colored paste into the piping bag and, on a sheet pan lined with parchment paper, pipe out long thin lines. Take care the lines do not touch each other.
Repeat the process with the remaining colors and allow the piped lines to dry for 24 hours.
They need to be dried out to the core for this to work.
After the time has elapsed, use a bench scraper or knife to scrape off the dried sprinkle lines and then to break/chop the lines into fairly long pieces for jimmies or quite short for sprinkles.
Store in an airtight container, indefinitely.
Recipe from bravetarts
Related Posts
15 Responses to "Home made sprinkles"
Leave a Comment